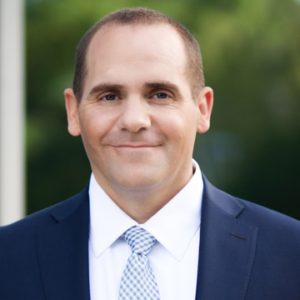 Joshua M. Barlow is the Managing Director and Founder of Valhalla Fiduciary, LLC which he launched in July of 2018.
Joshua previously was at PAAMCO from March 2006 through June 2018. He was the Head of Operational Due Diligence and Accounting and the Chief Financial Officer of PAAMCO Select. Joshua was responsible on a global basis for operational due diligence on new and existing hedge fund managers and for all aspects of fund accounting. He was a member and head of the firm's Valuation Committee. Joshua served as board member on PAAMCO's Cayman structured fund vehicles limiting himself to a maximum of 18 board seats at any given time. In addition he was responsible for managing the independent directors serving on PAAMCO's client fund vehicles and the firm's Managed Account Platform. During his 12 years at PAAMCO Joshua covered funds that invested globally with a variety of hedge fund strategies and instruments including public equities, distressed debt, bonds, trade claims, bank debt, structured products, private equity, futures, options, derivatives, commodities, and foreign exchange.
Joshua was PAAMCO's first hire to their operational due diligence team and was the CFO of PAAMCO Europe from 2007-08. Based in London, he was responsible for operational due diligence on managers in Europe and Asia. During that time, he led Business and Investment Operations for both PAAMCO Europe and PAAMCO Asia, and helped to launch the firm's Singapore office.
Since 2007 Joshua has been active in shaping best practices in the alternative asset industry. He is frequently invited to participate in industry conferences as a moderator, panelist and speaker and is often quoted in industry publications. He has written and presented on a wide range of hedge fund operational and business topics. Joshua has participated in industry bodies as a board member or advisor in groups such as the Hedge Fund Working Group (HFWG), the Hedge Fund Standards Board (HFSB), CalALTS (formerly CHFA), Standards Board for Alternative Investments (SBAI), and the Investment Management Due Diligence Association (IMDDA).
Prior to PAAMCO Joshua was a Senior Auditor at Deloitte & Touche, LLP, where he worked on audits of investment funds and firms, as well as public companies.
Joshua holds the following certifications: Certified Public Accountant (CPA), Chartered Alternative Investment Analyst (CAIA), Investment Management Certificate (IMC UK), and Chartered Due Diligence Analyst (CDDA).
Joshua graduated from Brigham Young University Marriott School of Business with a BS in Accounting.